Through thy precepts I get understanding: therefore I hate every false way.
Psalms 119:104

STOP UNITED NATIONS POLICY-GLOBALIZATION IN THE US!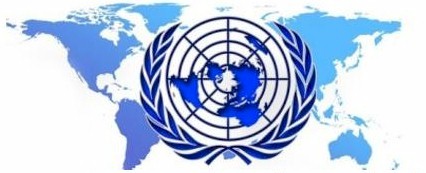 The Untimely Demise of Capitalism
UN Transforming our world:
the 2030 Agenda for Sustainable Development
Fascist Attorney General L. E. Lynch Announces the Launch of the Strong Cities Network at the United Nations General Assembly.
(3/15/2012 Executive Order -- Establishing a White House Council on Strong Cities, Strong Communities)

9/29/2015 THE STRONG CITIES NETWORK "The SCN will include an International Steering Committee of approximately 25 cities and other sub-national entities from different regions that will provide the SCN with its strategic direction" Says Lynch also saying "A global network of local authorities united in building resilience to prevent violent extremism." http://strongcitiesnetwork.org/

"The SCN will also convene an International Advisory Board, which includes representatives from relevant city-focused networks, to help ensure SCN builds upon their work. It will be run by the Institute for Strategic Dialogue (ISD), a leading international "think-and-do" tank...", says Lynch. http://www.strategicdialogue.org/
The Police Executive Research Forum is mentioned in Fascist Loretta Lynch's address to the United Nations General Assembly - 83 Mayors across our country are participating in the "Strong Cities Network" schism... BEWARE!!!!
http://www.policeforum.org/board-of-directors
The INVADING Totalitarian Political Organization known as the "57 states of Islam", in the United Nations World Health Organization doesn't want you eating pork products. Are you surprised about their propaganda? This is another method of Islamic jihad upon the civilized world. Jihad is not just chopping heads off, jihad attacks all elements of civil societies. Here is their garbage website jihading our food supply:
http://www.who.int/en/
Read "Allah's" Climate Change Declaration:

CITIZENSHIP STATUS of EACH PRESIDENT
OF THE USA
http://www.catheyallison.com/Presidents_CitizenSTATUS_Clause.pdf
Confederate Choctaw Nation Soldiers

In America we assign to government, lawful processes. These are not picky rules or obstacles to getting things done. The Law is written for the protection of individual liberties and for governing by decent and predictable order.
Stealthy-political-class abuse of law is mis-use of law
How do governments take advantage of The People in this way? POLITICS! Our primary remedy is at the Ballot Box. Fire them often!
RINOS Subvert Maryland's Most Conservative County!
HoCoSTAT & CARROLL COUNTY'S GERRYMANDER
Is it showing up in Carroll County, now?
EOF - Education Opportunity Fund
Title 13A STATE BOARD OF
EDUCATION
Subtitle 04 SPECIFIC SUBJECTS
Education That Is Multicultural

Why Did Hundreds of Common Core Implementers Meet in Dubai?
If Common Core is local and state-led why are they holding Common Core conferences in the Middle East including more than 20 other nations?
2008 - A Global Fund for Education: Achieving Education for All is using Common Core funds (THE TROJAN HORSE) Increasing America's debt. Obama's call for the U.S. to pay for education of the world. It's "A Global Fund for Education: Achieving Education for All" that you can read in full here: http://www.brookings.edu/research/papers/2009/08/education-gartner

March 6,2014 Doug Howard's Carroll 2030 Statement
A Citizen served an ethics complaint to Carroll County's Ethics Committee June 19, 2014. Then, in November 2014, the Commissioners voted to fire the Ethics Administrator. The very man who the ethics complaint is mainly about, Doug Howard, did not not recuse himself from voting to fire the Administrator who was investigating this Ethics Complaint. When are you going to demand honest Government, Carroll County? Note: The Carroll County Ethics "Commission" is "appointed" by the Board of Commissioners. http://ccgovernment.carr.org/ccg/ethics/
On December 23, 2014 Doug Howard said: "This plan [2030] is nothing more than a brainstorming process .... It [2030] is not a plan, there is no plan, there has never been a recommendation presented to this board, anything proposed or acted upon, nothing.... It [2030] is not a plan, to say it [2030] is a plan is just factually incorrect."

Shamelessly, Mr. Howard failed to mention to the public the "By Laws" he presented to the Board in his 2030 Presentation on December 11, 2014 -- his questionable attempts to "legitimize" his private work into a "Council."
CLICK HERE TO Compare 2 Slideshows Presented to Board of Commissioners in 2014
Howard's Carroll 2030 was just another excuse for UN policy behaviors.

Carroll County expects and demands our lawful form of government.

Citizens do not want any secret training or planning in Carroll County!

As citizens it is our legal right to view any plans or planning for our County in open meetings with opportunity to comment and participate, before the fact, not after.
CLICK HERE FOR MORE UN-2030 DOCUMENTATION
"Tuesday, September 15, 2015 - After considerable reflection, I have decided to announce that I will not be a candidate for elective office in 2018."
"This issue and others we face are far too important to get lost in the vitriol and destructiveness of community division, conspiracy theories, self-serving rhetoric and other tactics of local politics." Doug Howard

FEDERAL Education Funding Bill proposed for 2015: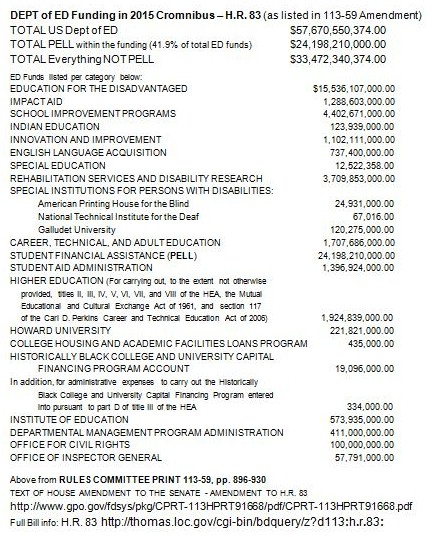 Global Education Jihad ~ Attitudes, Feelings and Beliefs. Movements on the ground show the Fundamental Transformation of education is having impact. This is what happens when you move from a classical academic curriculum based on an education of opportunity – Reading, Writing, Math and History, to a collectivist based education of equity – Attitudes, Values and Beliefs. When you gut our public education of academics and it becomes completely about attitudes, values, and beliefs the question becomes- Whose values, attitudes and beliefs? read more: http://www.voicesempower.com/global-jihad-global-education-attitudes-values-and-beliefs/
When "the religion's" fundamental intent is to become the Law of the Land, it is in direct conflict with our U.S. Constitution. Brainwashing our children is self-destructive to the preservation of our legal rights. click LINK TO READ BRAINWASHING, CAIR EDUCATION MATERIAL FOR PUBLIC SCHOOLS. PROPAGANDA OF THE IKWAN (Moslim Brotherhood):
click: http://www.cair.com/images/pdf/educators_